Geography is a catalyst for developing enquiring minds to explore questions about the world they live in. Lees Brook students will, through their studies, develop a strong knowledge and understanding of processes and systems within human and physical environments. Geography develops student's ability to think critically and strategically about local and global issues on a variety of different scales and explores the potential future solutions to these issues.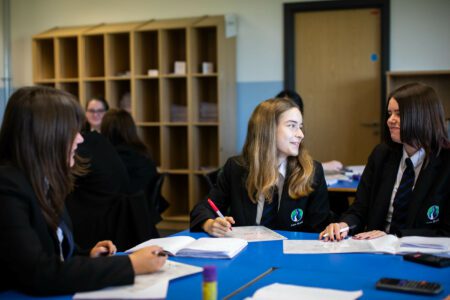 We seek to use children's inquiring minds to inspire a curiosity about the world and its people, which will remain with them for the rest of their lives. The Geography Curriculum is designed to promote major skill areas: the development of map and fieldwork skills; sustainability; decision making; empathy; literacy and numeracy as well as ICT literacy. Lees Brook alumni have geographical skills which are progressive and transferable in a cross-curricular environment and in 21st century careers.
Through lessons, fieldwork, trips and extra-curricular activities, we aim to take geography outside of the classroom, extending the learning of students, further encouraging them to become global citizens and engage with their community on local and global issues.