Music at Lees Brook Academy offers students an extensive and inspiring curriculum that enables students to develop skills in a host of imperative qualities, ready for higher education, including: communication, confidence, collaboration, resilience, self-discipline, presentation, creativity and independence.
Music lessons give students the opportunities to explore many cultural and genre specific styles of music from around the world, whilst developing practical and compositional qualities in all of our students. There are many experiences students have the opportunity to be involved in, including trips and visits to local primary feeder schools for workshops, musical theatre and pantomime day trips and concerts during and after school.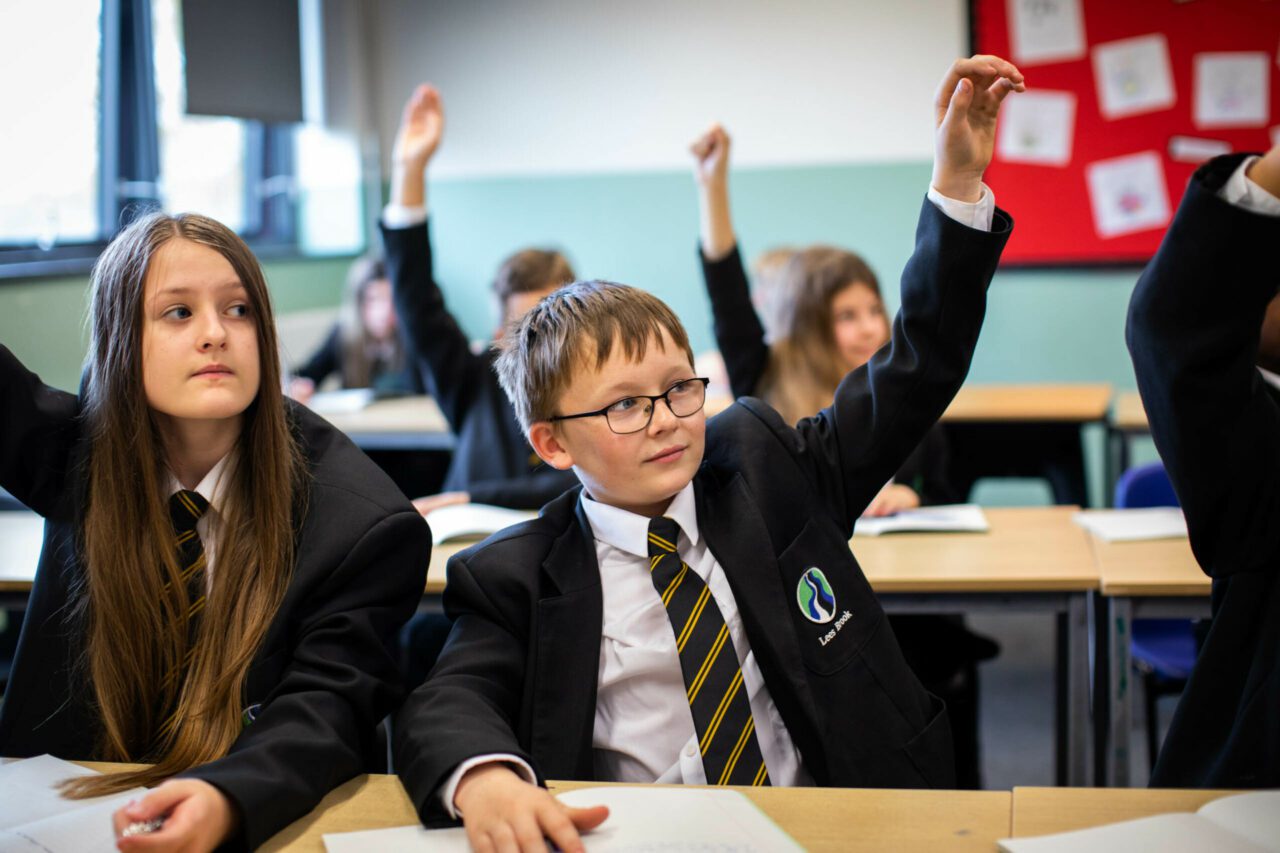 These experiences allow students to showcase their performances and compositional skills to the wider community, which further encourages students' perseverance as up and coming musicians. Students are welcome to attend the clubs which are run in the department including: Choir, Music club, and KS4 Music clinic, band/solo practice in the practice rooms during lunch times and after school.
Our bustling department gives every student a place and a voice to connect and develop, and it is here students can deepen their artistry and continue to thrive, where they may complete courses such as our in-house Arts Award qualification in the Performing Arts sector. These skills nurtured and developed in the music department support student aspirations within the wider curriculum and beyond Lees Brook into their future.